Three basic questions...
What? The 37th Annual International and 16th European Conference on thermoelectrics.
When? From the 1st to the 5th of July 2018
Where? Congress Center 13 Avenue Albert Sorel, CAEN (Normandy), FRANCE (Lat: 49.175092 | Lon: -0.370794)
The image below shows the quickest access to Caen. Each transport company is accessible by cliking on its logo to check for itenary. If you need any assistance please contact us.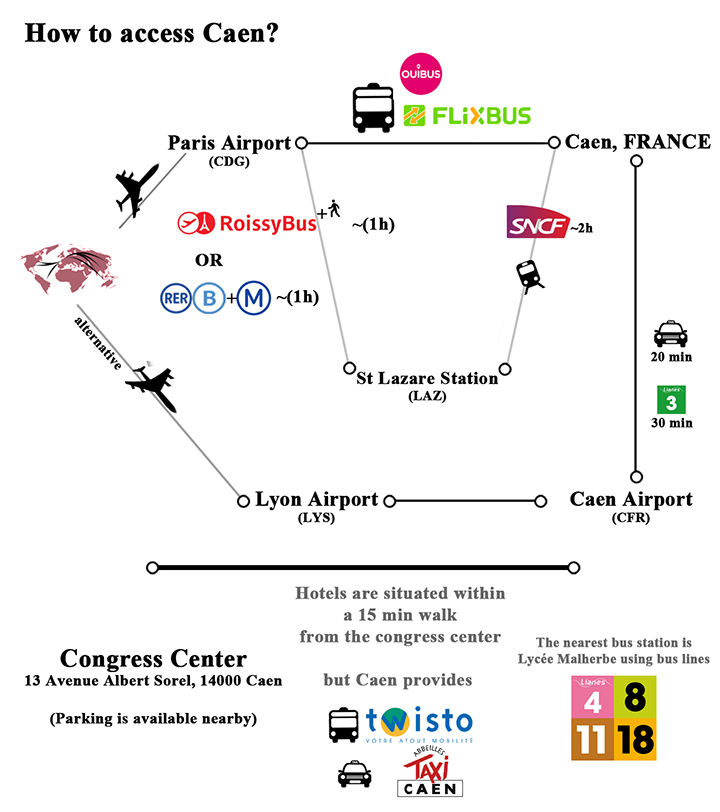 Hotels
Hotels can be found in the city center and you will find some more spread around the city. To make sure you get a room, please reserve as early as possible. Find hotels in Caen.
Conference venue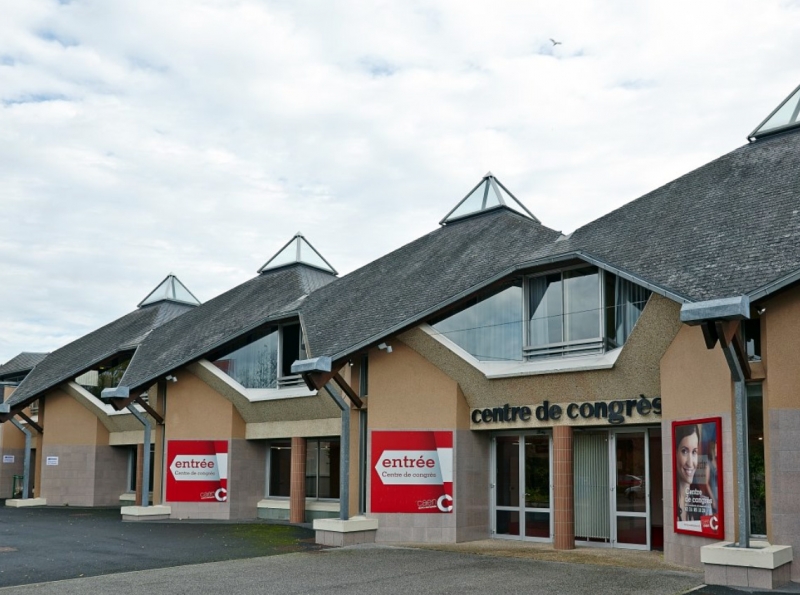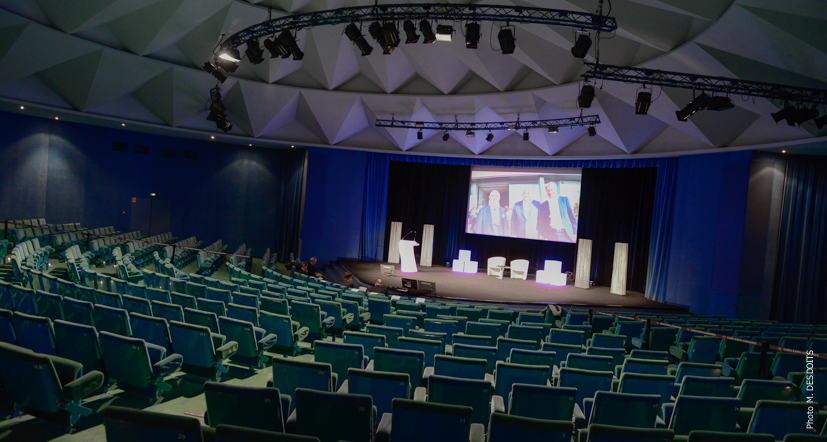 The conference will be held at the international congress center of Caen (see above for location). The center is located near the Hippodrome, and within walking distance to the historical city center with many restaurants and hotels.
Climate and Clothing
Caen and the Normandie in general is known from being wet most of the time. The wether isn't extactly predictable so you better check for short term weather forecast before coming.
Currency and payments facilities
The French currency is Euro (€). You can find exchange rate on different websites. In Caen, you will be able to pay by credit/debit card (Visa, MasterCard), by cash (change is available at airport, train stations and exchange agencies). Owners of American Express cards should be able to withdraw money in all French ATMs, however shops will not all accept this payment card. Shops will also accept contactless payment through cards and some smartphones such as ApplePay (check in your contract to see if you can pay abroad).
The official language of the conference is English, in Caen most of the shops, hotels and restaurants will speak English.
Electricity
Electric sockets are 230 Volts AC, 50 Hz. European-style round two-pin plugs are in use. You may need a transformer and a plug that fits the French socket.
Passport and Visa
EU citizens only need their national identification document. Citizens from most other countries need a valid travel passport. They are encouraged to contact their local French embassy or consulate about the necessity of a Visa.